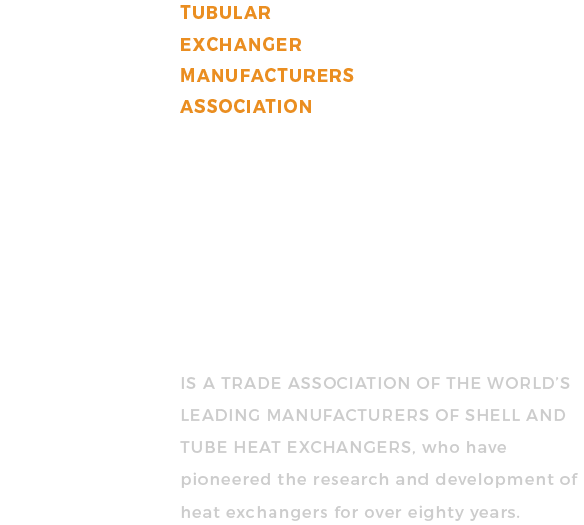 THE TEMA® STANDARDS HAVE ACHIEVED WORLDWIDE ACCEPTANCE as the authority on shell and tube heat exchanger mechanical design.
Members are market-aware and actively involved, meeting several times a year to discuss current trends in design and manufacturing. The internal organization includes various subcommittees committed to solving technical problems and improving equipment performance. This cooperative technical effort creates an extensive network for problem-solving, adding value from design to fabrication.
Whether having a heat exchanger designed, fabricated or repaired, you can count on TEMA® members to provide the most
current, efficient
design and manufacturing
solutions.
Members are not only researching the latest technology, they're creating it.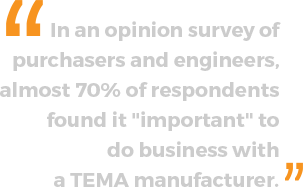 For over eighty years, our main goal has been to continually find innovated approaches to heat exchanger applications. As a result, TEMA® members have a unique ability to understand and anticipate the technical and practical needs of today's market.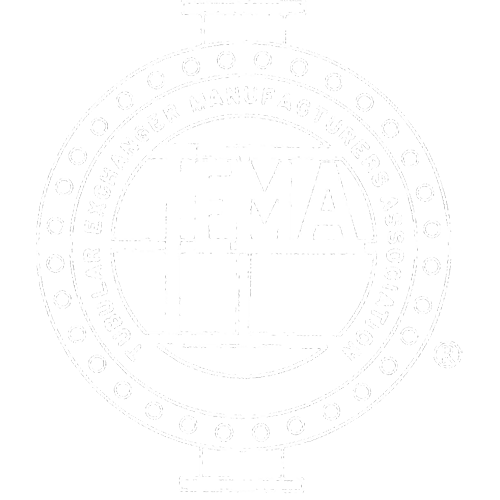 members as a resource today ensures a reliable partner for years to come.